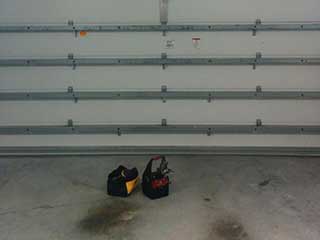 Your garage door is an essential part of your home's security, serving to keep intruders out while allowing you access to and from your property. But once in a while, it cab break down due to a wide variety of potential problems. Issues with things like the springs, rollers, or the tracks are not uncommon. Some people like to try DIY to fix these issues themselves. While this approach might work well for odd jobs around the home, garage door repairs are best left to the experts.
The Power of The Springs
Your garage door can weigh up to 400 pounds, depending on how big it is and the material its panels are made of. Just imagine the forces at work when this system moves up and down. The springs are the parts that help your door with that. They support and counterbalance the weight of the panels, which means they are under a lot of tension day in and day out. A faulty garage door spring can snap and cause serious damage or injury to anyone standing nearby, so if you have one such a component that needs replacing, do not attempt to undertake this dangerous task yourself. Instead, call our skilled and experienced technicians. We'll replace the spring in question quickly and safely.
Save Yourself Money and Time
Don't waste time and money attempting the job yourself or you could make matters worse. Broken openers, busted door panels, or squeaky rollers, whatever the issue with your garage door is, we can fix it. We have built a reputation as the best service specialists around, and we're known for our cost-effective prices and high-quality work standards. Plus, we're local and only a quick phone call away.
No Need to Wait. Call Today
If a part of your door needs to be fixed, or you have anything from a cable to a panel you want to have replaced, there's no need to do it yourself. Garage Door Repair Maple Grove has all your needs covered. We'll return your system to its former glory and have it functioning as good as new in next to no time. Book an appointment today using our online scheduling system, or simply give us a call.
Couldn't find what you're looking for? We also offer:
Genie Garage Door Openers
Part Replacement & Repair
Garage Door Cable Replacement
Extension & Torsion Spring Replacement