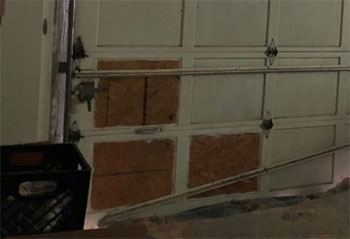 Panel Replacement
Customer Issue: Mr. Baker's garage door had quite a few dents and there were a couple of big rusty patches.
Our Solution: The impacts that made those dents also left their mark on the rest of the mechanism. So, we tightened what had become loose, and realigned the tracks. It turned out that panel replacement was not just a faster option, but also a more cost-effective one. Once we finished installing the replacement panels we went on to fine-tune the system to make sure there were no glitches.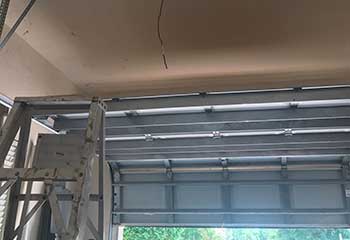 Opener Installation
Customer Issue: Mrs. McClelan wanted to sell her house, and decided that equipping the garage door might be a deal sweetener.
Our Solution: The Craftsman 57195 smart belt drive opener was easy to install with the dimensions of the garage and its automatic overhead door, strong enough to raise the door without strain, and programmable for smart phone control. All in all, a perfect choice, and easy for us to install and set up.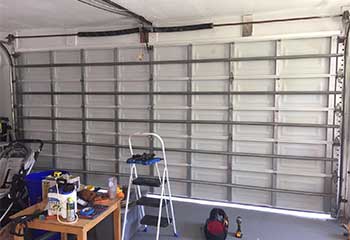 Raynor Garage Door Installation
Customer Issue: Ancient and unsightly garage door.
Our Solution: The customer took our advice and got the best value for money by choosing Raynor Aspen AP200 steel garage door. We installed the door and also made sure the rest of the components were in perfect working order.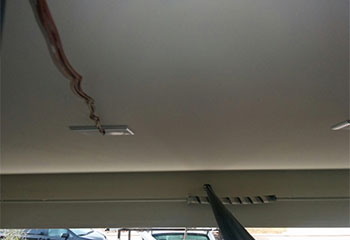 Spring Replacement
Customer Issue: Broken extension spring.
Our Solution: Even though just one of the springs broke, our technician determined that both springs had outlived their lifespan. After disengaging the garage door opener, we replaced both springs so that the door worked smoothly again.
Alicia Raymond
- Maple Grove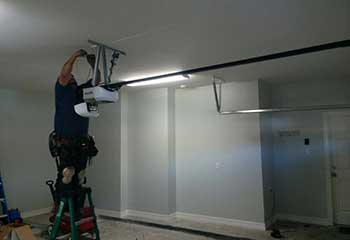 Opener Replacement
Customer Issue: Non-functional opener.
Our Solution: Our technician inspected the door and found that the problem was with the opener. Mr. Montgomery wanted to replace his older model with a Genie PowerLift Garage Door Opener Model 2562-TC. We replaced the new model for him on the spot, and made sure the door was opening perfectly.
Michael Montgomery
- Maple Grove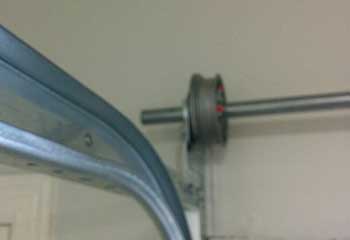 Track Replacement
Customer Issue: Track was damaged beyond repair.
Our Solution: Our technician responded to the call and determined that the track was too dented to be re-shaped and would need to be replaced. Our technician installed a new track and the door was up and running smoothly once again.